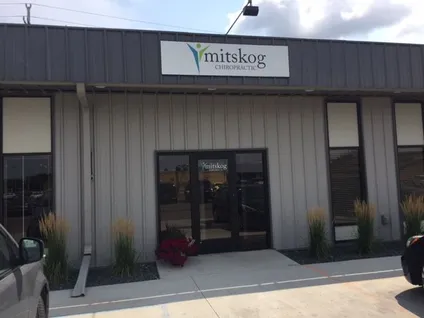 Unlike conventional medicine, which focuses on treating the disease once it occurs, Mitskog Chiropractic will treat your condition and symptoms as well as helping evaluate the cause of your condition in order to reduce the risk of having your pain return. Our clinic works well with our local employers and medical providers in attempt to get our patients returned to their full function and health.

For some, Mitskog Chiropractic will be a familiar experience, offering gentle but effective chiropractic care that assists in the restoration of function and relief of pain. For new patients to our clinic or new to chiropractic, Dr. Mitskog will take the time to help you feel at ease and make your first chiropractic experience at our office a positive one. Dr. Mitskog has years of experience as a chiropractor and is trained in several different treatment methods which can help tailor the best approach in treating your condition.

People are recognizing the benefit of seeking an alternative to traditional medicine; one that will help them achieve and maintain optimal health. Please take the time to meet the doctor who is dedicated to helping you achieve your wellness objectives. To fully understand the nature of your health we recommend you join our free website membership program. As a patient at Mitskog Chiropractic Clinic, we will personally tailor a chiropractic and wellness program specifically targeted to your needs using the least invasive yet highly-effective techniques and services in order to get you feeling better as quickly as possible.